I've recently acquired the entire below which is from Bath to Goettingen (there are no markings on the reverse).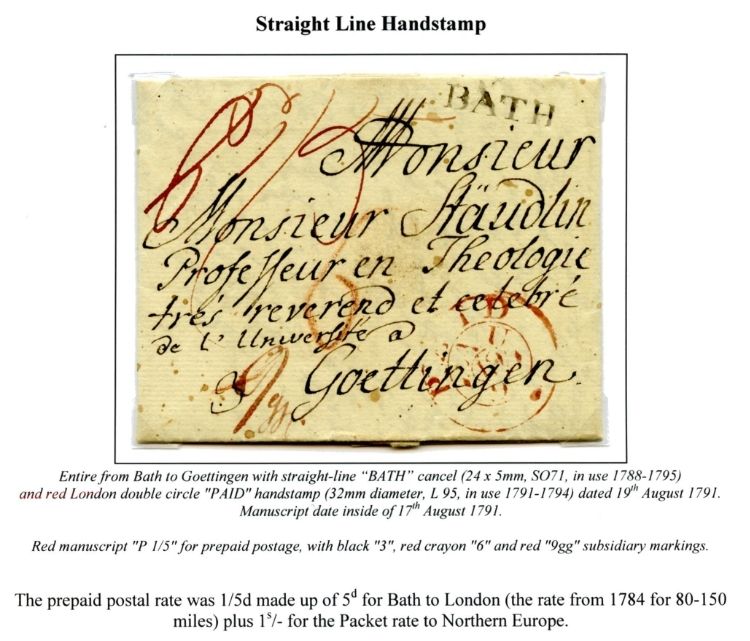 I believe that the prepaid 1/5 postage was 5d for the GB post from Bath to London and 1/- for the Packet rate to Northern Europe (Bremen, Hamburg, Lubeck & Dantzig).
The acquired write-up then identified the three other markings as "3 Sols Brabant, 6 Hamburg Schillings and a final charge of 9 Gute Groschen"
I believe the 3 (Sols Brabant) could relate to the 1781 agreement with Thurn & Taxis ? If so then I think it would be for tax purposes relating to how much the GB Post Office paid Thurn & Taxis and not a further postal charge ?
What are the 6 (Hamburg Schillings ?) and 9 (Gute Groschen ?) ? Are they further postal charges from Hamburg to Goettingen ?
Any hints gratefully received !