The part entire below has a "TAUNTON / 143" handstamp (SO 760, in use 1785-87) and a manuscript "6" for postage.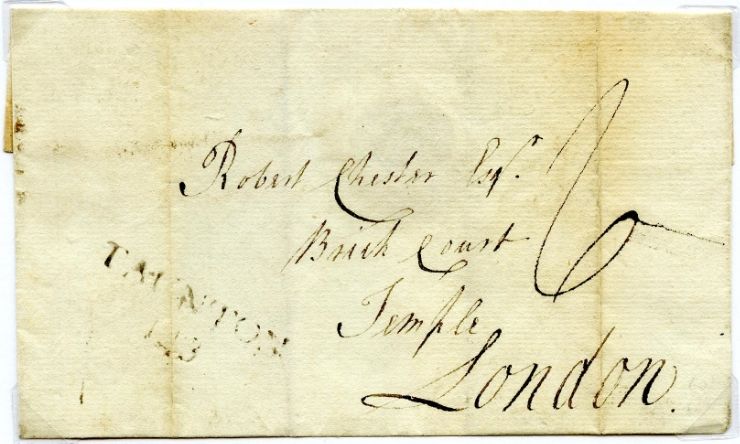 The postal rates from 31st August 1784 had been increased by 1d for distances under 150 miles and by 2d for distances over 150 miles. The previous rate for over 80 miles was 4d so I believe the rate then became 5d for 80-150 miles and 6d for over 150 miles.
Why was this entire charged 6d when the handstamp indicates the mileage to London was 143 (and thus less than 150 and due the 5d rate) ?
Could it be because the 6d was 5d for the General Post plus 1d for local London delivery ? I didn't think the local delivery charges at the receiving end were normally included in the marked up postal charge ?
Or was the "TAUNTON / 143" handstamp wrong from the start ? In 1802 Taunton had a different mileage mark - "TAUNTON / 161" - which would deserve a 6d rate (though by then the postal charges had gone up again to 8d for 120-170 miles).